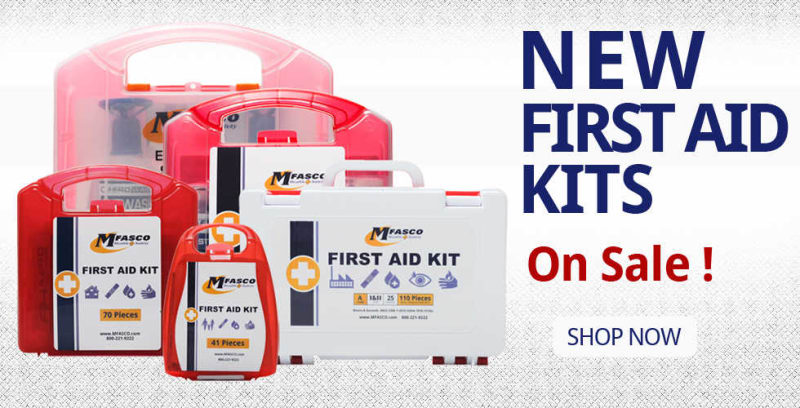 There are savings for everybody this month at MFASCO Health & Safety. We've put many of your favorite items on sale along with some new ones! Take a look at our promotion below and you will see why we're excited.
New Portable First Aid kits
We are offering several brand new first aid kits that are like nothing we have offered before.
This blog article
highlights some of the unique features that make these portable first aid kits the best available. Bests of all, we have them on sale!
Look for the MFASCO brand portable first aid kits here.
Safety Signs
we have added a dozen new signs to help you display the proper warning, caution or danger message needed for your workplace.
View our signs here
.
Items On Sale
We have discounted select items for additional savings. Some of these items are discounted over 40% below list price!
Check them out here
.
New Products
Yes, we're still adding new products to our already huge offering.
Check out over 180 new health & safety products here
.
Blog Features Including