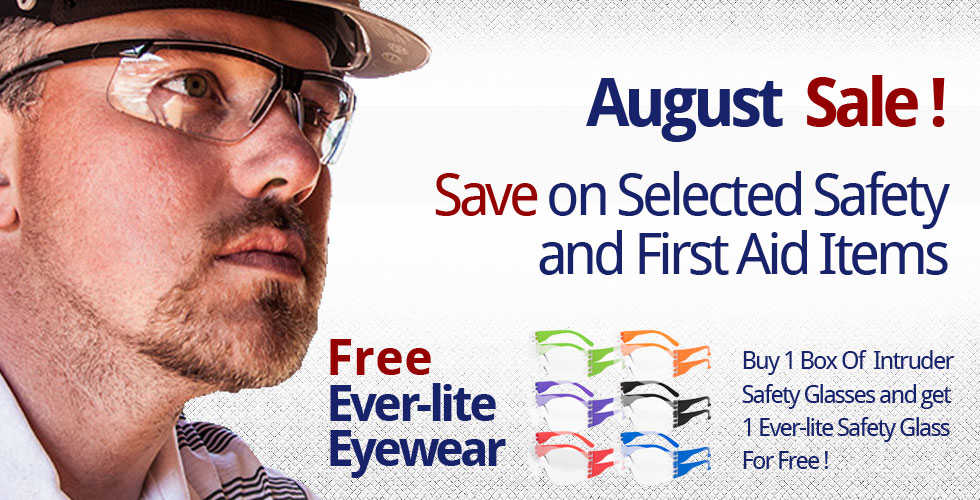 Safety Glass Free Goods Offer
For every box of Intruder, Small Intruder or Trulock safety glasses, we will give you a free pair of Ever-Lite safety glasses with your order. Each box contains 12 pair of safety glasses so when you order, you are essentially getting a bakers dozen. Offer is available for a limited time and not available to resale customers. Make your purchase while supplies last! Select your glasses here.
Selected Items On Sale
Some of our most popular health & safety products are on sale! We have safety glasses, first aid kits and many others discounted for a limited time. Take a close look at our items on sale here.